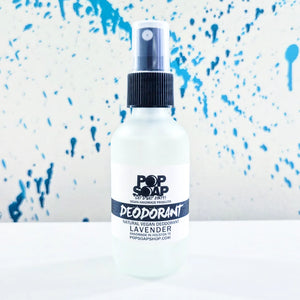 All Natural Deodorant!
Try World's Greatest Natural Deodorant! Made with only Natural Ingredients.

Our Deodorants
-Kill Odor Causing Bacteria
-Made with Essential Oils
-No Harsh Chemicals or Aluminum
-All Day Strong
-Easy No Mess Spray

Directions
Spray 1 to 2 times (or more if desired) in each underarm morning and night. Allow to air dry so clothing doesn't absorb it. For best results use morning and night. 
Ingredients
Vegetable Alcohol, Distilled White Vinegar, Raspberry NFO, Vanilla NFO
Size / Container
2oz Glass Bottle*
*Glass Bottle color may vary due to supply chain shortages